Staff
Michael Henderson
Executive Director
Michael has been a public educator for 23 years in Arizona. Most recently, Michael served as the Vice President of Elementary Education for Friendly House, Academia del Pueblo Charter School. In his previous roles, Michael has served as the Director of Initiatives for the Rodel Foundation, Director of Federal Programs & Instructional Technology, principal of Galveston and Jacobson Elementary Schools, Dean of Students, and middle school English teacher all for Chandler Unified School District. Midway through his career Michael worked for Intel Corporation in their Human Resources division. He holds degrees from Arizona State University and Northern Arizona University.
Michael carries a strong belief that children must be offered authentic learning opportunities throughout the day in order to access and connect to curriculum with greater meaning and that teaching and learning is a reciprocal and responsive process between the student and teacher. Michael is passionate about supporting and developing school leaders and aspiring leaders as research shows that effective school leadership makes a significant impact on student learning.
In 2013, he was recognized as the Cesar E. Chavez Administrator of the Year and named a Rodel Exemplary Principal. Michael served on the Si Se Puede Foundation Board of Directors from 2010-2017, an organization that encourages its Latino student participants to be stakeholders in their community. Michael is a proud graduate of Valley Leadership Class 37.
Outside of education, he enjoys spending time with his two adult sons. He is an avid runner, learner, traveler, and advocate for children.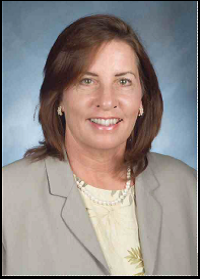 Mary Vedra
Director of Accreditation
For the past twenty-five years, Mary Vedra has served as an educational leader in positions of increasing responsibility from a building level principal, and Associate Superintendent in parochial and public schools, Quality Education Auditor for an international private school system.
Responsibilities in these positions have included: Visionary Leadership and Strategic Planning; AdvancED System Accreditation, International Baccalaureate Programme Authorization, and School Improvement Planning; Human Resource Development and Evaluation; Instructional and Administrative Supervision; Designing and Delivering Professional Training Programs; Reviewing and Revising Standards-aligned Curricula and Assessments; and, Researching, Developing, Implementing, Benchmarking, and Managing Innovative Student-Centered, Outcome-focused, Instructional Programs and Technologically Efficient Information Systems.
With extensive experience working with corporate, public, charter and private schools systems around the world, Mary brings a unique blend of real-world experience and evidence-based research to her work. She has a deep commitment and passion for educational reform initiatives and has continually kept abreast of current research, promising practices, and quality programs being implemented in schools today.
Director of Finance & Facilities-To Be Announced


Kelly Rossman
Human Resources Director
Kelly has been a Human Resources practitioner/manager for 20 years in industries including automotive, healthcare, IT, environmental engineering, and B2B marketing. International HR is a long-time passion of hers, as highlighted by her Master's degree from the University of Denver in Global HR Management. Kelly considers herself a lifetime learner and is a strong proponent of education, both formal and informal.
Outside of work, Kelly enjoys listening to a wide variety of music, attending local concerts, and experiencing the great culture and outdoors of Colorado.
Alicia Macia
Director of Teaching and Learning
Alicia has worked as an educator for over twenty years in Colorado and Arizona. For the past nine years, Alicia has been working in the Poudre School District as an English Language Development Instructional Coach at Eyestone Elementary, a district MTSS Coordinator, and most recently, the Elementary Literacy Facilitator in the Curriculum, Instruction, and Assessment Department. Alicia has experience in teaching at the elementary level in Kyrene School District. She also has experience as a middle school language arts teacher and ELD teacher in Chandler Unified School District.
Alicia earned her Bachelor's Degree in Elementary Education from Ottawa University, holds a Master's Degree in Educational Technology from Northern Arizona University, and is currently finishing up another Master's Degree in Educational Leadership and Administration certification at the University of Wyoming. In 2006, Alicia achieved her National Board Certification in Early Adolescence-English Language Arts from the National Board of Professional Teaching Standards and successfully renewed the certification in 2016. Her expertise includes early childhood and K-12 literacy, curriculum and instruction, English Language Development, systems change efforts, MTSS, READ Act implementation, design and evaluation of professional development, Cognitive Coaching, and building teacher leadership and capacity.
Alicia's deep passion for education is grounded in the belief that all students have the right to an exceptional education. As a lifelong learner, Alicia strives to keep up with best practices in instruction and supports educators while applying these strategies in their classroom. Alicia is passionate about fostering teacher efficacy and building capacity among educators.
Alicia and her family moved to Colorado in 2009. She and her husband have 2 children, ages 9 and 10. Outside of work, she enjoys spending time with her family, traveling, scuba diving, listening to music, reading, and camping.
Laura Smallwood
World Language Specialist
Laura was born in Romania and moved to Germany when she was 4 years old. There, she grew up in different cultures, speaking three languages. Later on, she learned four additional languages. She attended the University of Braunschweig in Germany and holds three masters (English, Philosophy, and Education). She has lived the in Denver since 2003 where she has continued to enhance her learning about new language and cultures.
Laura believes that giving students the opportunity to learn multiple languages not only is an important step to opening their doors to new career opportunities but also paves the way to building a better world. Learning new languages builds an understanding of different cultures and communities. By doing this, we learn how to be tolerant and celebrate diversity. In her home, four different languages are spoken.
In her free time, she enjoys eclectic music, spending time with her family, cooking for friends, and being active. Traveling and trying new foods are always on the list.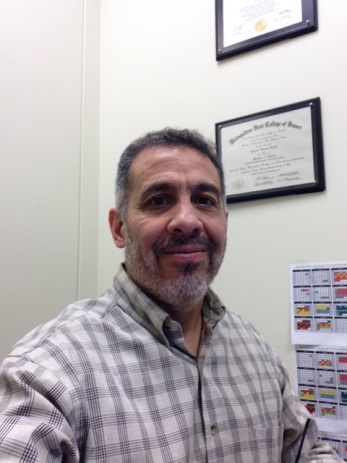 Chuck Carillo
IT Director
Chuck Carillo is currently employed as the IT Director for Global Village Academy Collaborative and Academies and leads a small team that supports five K-8 Global Village Academy Charter schools throughout Colorado. Chuck has been in the information technology field since 1998 and received his Masters of Science degree in Information Systems from the University of Colorado Denver in 2012. He has been providing IT support for Global Village Academy K-8 schools for over five years. Throughout his information technology career, Chuck has worn many hats and has a well-rounded background in providing superior customer service and technical support for a wide range of users. He worked in his previous position at Adams County Government for over 15 years.
Chuck is a Colorado native and he and his wife have 3 adult children and 4 grandchildren. Chuck is an avid runner and has completed over 50 half marathon races. He also enjoys mountain biking and reading.

Diana McQuarrie
Senior Accountant
Diana has been in the accounting industry since 1983 and is currently employed by Global Village Charter Collaborative as their Accountant. Diana supports the budgeting, payroll, and finance processes for the Aurora and Colorado Springs locations as well as the Collaborative. She has been with the organization since March of 2013 and her background before that was in the automotive industry.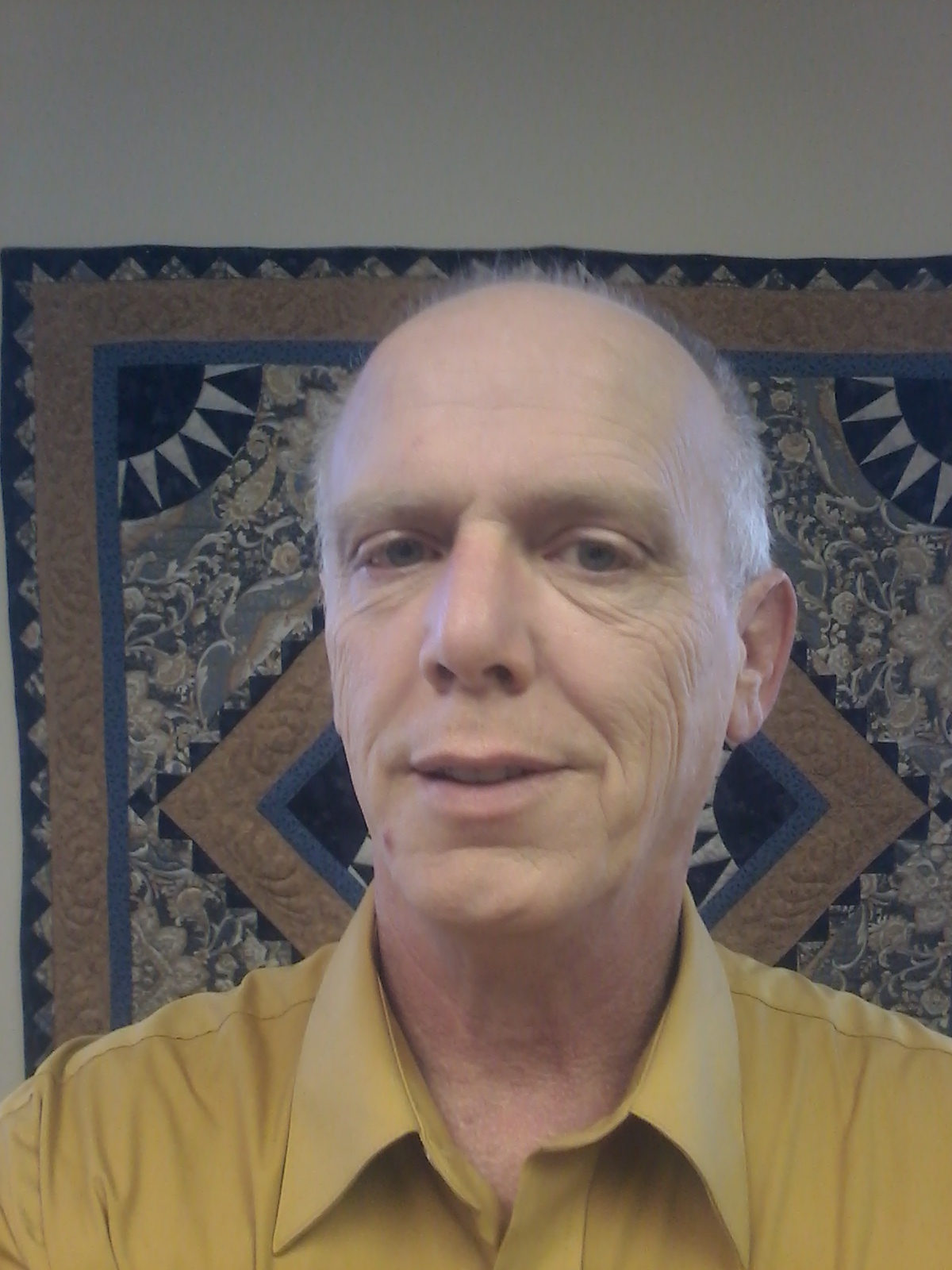 Paul Phillip
Senior Accountant
Paul is currently employed as an Accountant for Global Village Charter Collaborative supporting the finance and budgeting processes for three K-8 Global Village Academy Charter schools. Paul has been in the finance field since 1985 and received his Bachelor of Arts degree in Accounting from the Chadron State College in 2012. The bulk of his career has been in higher education finance with Washington State University until starting with Global Village in 2013.