Welcome to Kindergarten!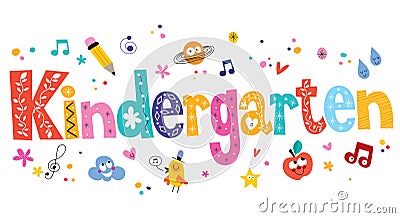 Hello there and welcome to Mrs. Vasquez's English Kindergarten!
A few reminders and announcements for the week of : August 13th, 2018.
This is our first week of school! I am just as excited as the kinders to get things rolling!
Here are some FYI's for our classroom:
> water bottles are permitted (closed top with name written on bottle)
> students will need two snacks daily (one for am and one for pm). Please be advised that we have some nut free friends so no nut in snacks.
> please pack your student with a set of extra clothes (for accidents). The easiest is to pack them in a clear zip lock bag with name written on the bag.
> there is a separate list of school supplies that is required and separate from the school fee. Please bring these materials in ASAP as we will be using them right away.
> birthdays for each month are celebrated on that month's International Day (the last Friday of each month). Students may bring treats but please give me a heads up so we can set aside some time :) Please be advised that the day of the month may change from last Friday of the month to the first with the shift of International Days this year.
> students will have their own lunch numbers. They will learn how to input numbers into keypad in the following weeks. When I receive the lunch numbers, I will distribute. I will also send home a practice sheet for students. Until then please advise students to use their first and last name when getting lunch.
> please write name on ALL student belongings (ie: water bottles, jackets, hats, etc.) Things can be easily lost in the kindergarten hallway!
> if the student and their family do not celebrate particular holidays, during holiday parties there is an alternative. Mrs. Steers (art teacher) will have art club where students can go create and get some goodies too!
> the first day of school we are wearing our uniforms, go dragons!
> please subscribe to this page. This is where you will find the most up to date information. Once you subscribe, an email is sent updating on new info.
I am so excited to see the same faces I saw on Meet the Teacher Night and to see the new ones that I have not yet met! We are going to have an awesome year in Kindergarten!
Thank you parents for all that you do! Please contact me with any questions or concerns!
Sincerely,
Mrs. Vasquez